Some Hearts by Carrie Underwood Songbook
Some Hearts by Carrie Underwood Sheet Music. Songbook with vocal melody, lyrics, piano accompaniment, chord names, guitar chord diagrams and color photos. 90 pages.
Carrie Underwood is the fourth winner of the hit T.V. show American Idol. At the 2006 Country Music Awards, she also won the Horizon Award and Female Artist of the Year.
Some Hearts, released in 2005, is Carrie Underwood's debut CD. This book provides the lyrics along with piano and chord arrangements for all the songs on the record.
Some Hearts Songbook Song list:
Wasted
Don't Forget to Remember Me
Some Hearts
Jesus, Take the Wheel
The Night Before (Life Goes On)
Lessons Learned
Before He Cheats
Starts with Goodbye
I Just Can't Live a Lie
We're Young and Beautiful
That's Where It Is
Whenever you Remember
I Ain't in Checotah Anymore
Inside Your Heaven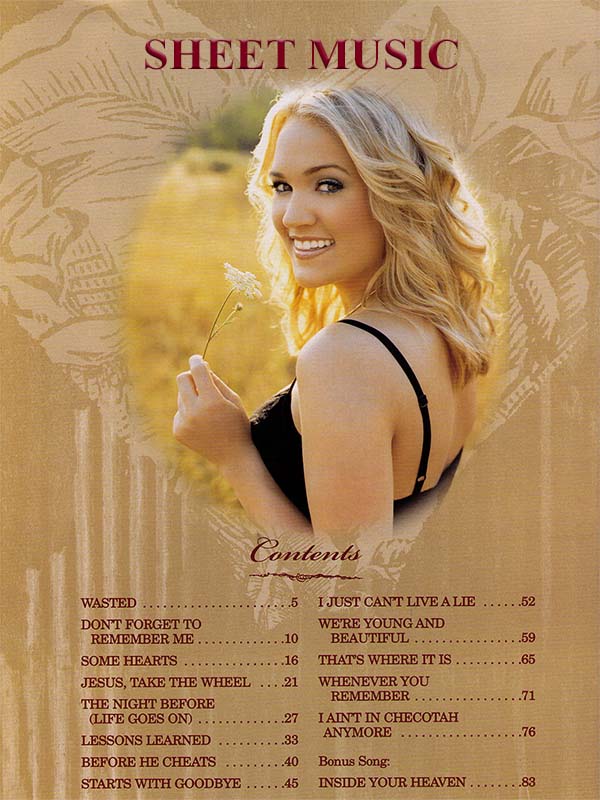 Free download: